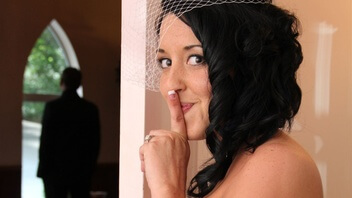 There are so many reasons why Elopement has become popular.  Price is only one.  When couples elope they find the focus of the event is on them and not the details and the guests. Our wedding venues have been the choice of many couples over the years in Gatlinburg and we invite you to be part of our happy couple family.  Learn more about us at Chapel at the Park and Cupids Chapel of Love.
This is a special option for elopement couples traveling to Gatlinburg, Tennessee.
This is a no-frills option. No guests, no pictures, just get married for $99.00 and have it be fully legal in the US. You still get the knowledge that you and your newly wedded husband or wife got married in the most beautiful part of Southern Appalachia known to man and the money you saved can go towards whatever your plans are from there on.
No judgment, no drama, just the start of a new life together at our lowest price.
And yes, we DO perform LGBT weddings on our properties.
Reserve our elopement package by calling 865-430-3372.